Menu for the Feast! Photo galleries of foods link from this page – https://wp.me/P8ngGY-5zV
Feast Talk (research and tests and pictures!)
Our People – https://housecapuchin.com/winter-feast/winter-feast-aslv/our-people/
Our Plates – https://housecapuchin.com/our-plates/
Feast Entertainment!
Isabeau – Festoons class (in process)
Estella – One of Us (Heather Dale cover) https://soundcloud.com/stella-blue-1/one-of-us-heather-dale
Anja – The Squire – https://www.youtube.com/watch?v=ogFnhxgC1MM
Estella – Well, WinterFeasters, if we were live, those of us who weren't too groggy from too much feasting, might be pairing up to turn a graceful ankle on the dance floor. Except for the Vikings~ they just stomp real hard and yell and make the dogs bark and the children cry and the dishes get shaken off the table.
Pass time with good company~ soon… soon.
Estella – The Parting Glass
The Virtual Feast Challenge!
We need pictures of you! …you in garb, in garb with a goblet, with food, at a table, just being silly. Your feast gear! …just a table setting, a whole set table, with food, without food, with folks eating…. the last wreckage. 🙂 Photos of foods that you've made with or without process pix, plated, bought from the grocery, home-cooked. Whatever you think would be cool! …and recipes… if you cook something, please add the recipe or at least a description of the food!
…and if you need inspiration for what to some up with for food… https://wp.me/P8ngGY-5zc
1/24/22 – We're going to go with a "Virtual Feast" the way we've done the potlucks. The cookbook is pretty close to ready, although we don't have a complete subtlety. That's still in the works. We're asking for folks to get pix of feast dishes, feast place settings, plated foods, themselves in garb and/or whatever they fancy. The online site is partly ready (yes, right here!) Printed copies of the book are planned to be available for the printing cost (no clue on that amount, yet.) The wire-weaving class is planned to go up on youtube and we might actually have a "feast lecture" up, if I can get someone to record.
1/1/22 – <sigh> Best-laid plans….
*
*
*
*
11/5 – Plans are firming up! We have a kitchen crew and a start on servers and other helpers, need probably 2 more servers. A couple of trial dishes have been made with more to come. Sources for some of the odd things are mostly in place.
It looks like we have a couple of classes/workshops for during the day, one on making festoons and one on Norse Wire Weaving.
Also, we are likely to have a couple of rather small people running around the hall during the event… sometimes they get into things that are unattended, so be forewarned, so you can prep your "stuff" to be a bit more child-proof than usual. Note – We've *never* had a problem with the small ones, but there's always a first time! …and I raised 5 boys, so I know. 🙂
…and we're hoping to do some kind of workshop to cut out our outfits well before the event, but that one's waiting on someone to run it.
9/5 – Just confirmed! We have the hall for 2/13/22! We'll be asked for the deposit in a month or two, when it's more likely that we'll have a clue whether it can actually happen or not.
It's possible that we may have to switch the event to online if things go wonky again with the Plague!
*
8/29 – We've just settled on a theme and bits and pieces will gradually appear on this page as decisions are made. Right now we're discussing clothing. The food is going to start with being based on "An Early Meal" by Serra and Tunberg. We always branch out from these, but it's a starting point!
We'll have pages linked through this one with more info!
Sub pages
These pages will generate sub-sub-pages as needed. The food one has a *lot* of recipes as sub-pages.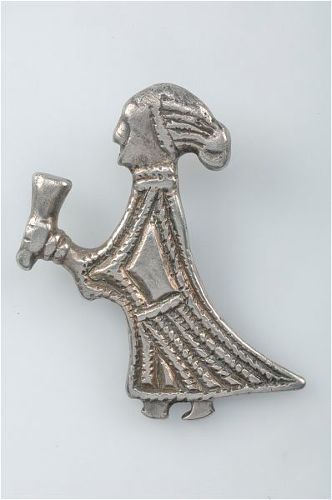 Inspirations & Side info as we find it.
Hidden in the Landscape: The Unique Architectural Heritage of Icelandic Turf Houses – https://www.ancient-origins.net/history-ancient-traditions/turf-houses-0011004
The Weird, Wonderful and Wicked Beings in Scandinavian Folklore – https://www.ancient-origins.net/myths-legends/weird-wonderful-and-wicked-beings-scandinavian-folklore-009833
Page created and published 8/29/21 (2021)M. Bartlett
Last updated 2/12/22